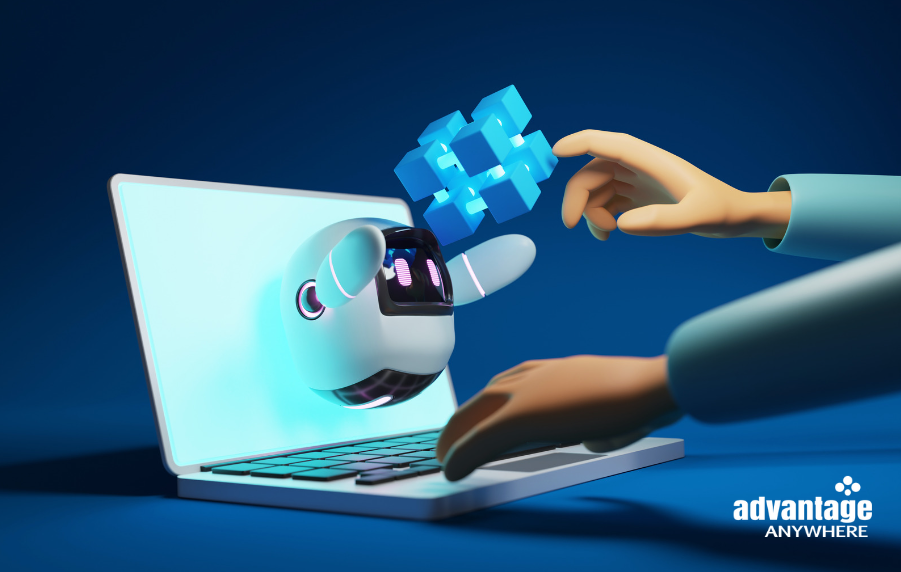 Turn Leads into Residents: To Boost Your Revenue
Monday, October 30, 2023
In today's economy, every potential resident & buyer counts! It's not just about finding leads; it's about making the most of them.
To help you on this journey, we're going to discuss some practical strategies to squeeze the most out of your leads and how automation can be your trusty sidekick in the process.
Why Squeeze Every Opportunity Out of Your Leads?
Leads are the lifeblood of your sales and census. Whether you're running a single community or many communities, leads are your ticket to census.
Maximizing your leads isn't just about growing revenue; it's about working smarter, not harder. You'll save time and resources while increasing your chances of turning those leads into happy residents and buyers.
So, let's talk about how you can make the most of your leads and how automation can be your secret weapon.
Make the Most of Your Leads: Practical Tips
Capture their information
Traffic does not equal leads. Use lead magnets to attract, self-qualify, and capture your ideal leads.
Check out Genesis Estates for an example. Smart lead magnets will capture the traffic you want – and discourage non-leads from engaging (tire kickers, job seekers, curiosity seekers, etc.)
Know Your Audience
First things first, you've got to know who you're talking to. Smart lead magnets will organically segment your incoming leads based on who they are (family members, potential residents, buyers, referral sources) and what they care about. This way, you can tailor your messages to speak directly to their needs.
Nurture Your Leads
Not all leads are ready to hit the "tour" button. Use automation to keep the conversation going. Send them useful content, educate them, provide social proof, and address frequently asked objections, and build a real connection until they're ready to engage with your sales team.
Categorize Your Leads Wisely
Not all leads have the same needs. Use Categories to sort and communicate with your incoming leads appropriately. For example potential residents have different motivation and interests than adult family members or professional referral sources. That way, your automation and sales team can communicate in ways that resonate with their needs.
Multi-prong Approach
Don't limit yourself to just one way of reaching out. Automation can help you stay in touch through email, calls, texts, social media, and even chatting. Being everywhere your leads are boosts your chances of making a meaningful connection.
Track Your Numbers
Take advantage of data analytics to see what's working and what's not. With the right insights, you can fine-tune your approach for even better results.
Embrace the Power of Automation
Automation is like having a reliable assistant who works 24/7 and never calls in sick to maximize leads and boost revenue.
Supercharge Marketing Lead Efficiency
Automation can handle the "speed to lead" factor (when mom falls in the middle of the night and the daughter is searching for help), repetitive messaging (8 touch guide), letting your team focus on what matters most. No more time-wasting on routine tasks.
Stay Consistent
With automation, every lead gets the VIP treatment. Nobody slips through the cracks, and no one waits around for a response.
Sales Advancement Automation
Once the marketing lead gets handed off to the sales team, automation (we call it the Sales Follow Up Assistant) makes sure that the sales team is guided through specific human to human follow up. The Follow Up Assistant literally suggests follow up tasks, calls, emails, and resources to follow up personally with each sales prospect so that you get maximum sales conversions.
Personal Touch at Scale
Personalization isn't just for small-scale interactions anymore. Automation can be personalized to give every lead a personal experience.
Stay on Top of Leads
Automation tools keep tabs on what your leads are doing and how they're engaging. This means you can make smart decisions based on real data.
Automated Follow-Ups
Follow-up is the secret weapon. Follow up sequences keep leads engaged and increase your chances of turning them into clients and residents.
Picking the Right Automation Tool
Choosing the right automation tools can make all the difference! There are many options out there but Advantage Anywhere gives you everything you need for lead follow up, marketing and sales in a single login. And Advantage Anywhere clients rate Advantage Anywhere 5 Stars for client care and support.
In a nutshell, making the most of every lead is the way to go if you want to see your revenue soar. With smart lead strategies and automation in your corner, you'll work efficiently, convert more leads into happy clients and residents, and make your business thrive.
So, take advantage of technology to automatically turn those leads into your biggest fans!
Learn more about how you can take advantage of automation to grow revenue with a free consultation from Advantage Anywhere.