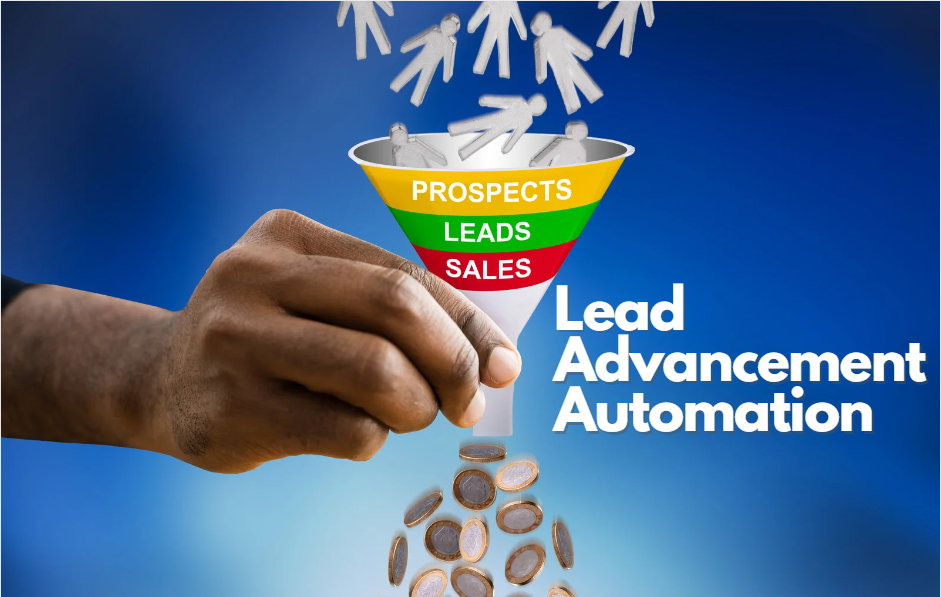 Can Lead Advancement Automation Increase Revenue?
Lead Advancement Automation (LAA) is a powerful new tool that can absolutely drive additional revenue.
How?
The lead advancement machine works by optimizing your conversion rates – making it easier, faster, and less manual to convert MORE of your qualified leads into customers.
Lead Advancement Automation increases your overall efficiency and improves your sales results. By automating the end-to-end workflow process — lead capture, nurturing, and human follow-up — you streamline your sales process and focus on converting more leads into customers.
With the help of LAA like Advantage Anywhere, you will take the lead all the way to the finish line with qualification, personalized messaging, and targeted sales follow-up touches. By optimizing your lead advancement process, you will save time, reduce stress and manual steps, and ultimately increase revenue.
If you feel like you more and you demand better results in 2023, you need a real advantage!
Download the Free Guide: 25 Ways to Grow Revenues Without Adding Staff. It has valuable practical tips and strategies to grow revenue without adding staff.
Learn more at AdvantageAnywhere.com or request a complimentary Executive Strategy Session.
For a free Executive Strategy Session, go here